Energy Contract Negotiations
We develop two or more competing strategies for your consideration and then negotiate and execute your desired scenario on your behalf.
Price Risk Management Consulting
Working closely with you, we develop a customized risk management strategy specific to your organization minimizing price uncertainty and unpleasant surprises.
Energy Procurement
As an agent, we interact with your portfolio of energy suppliers to buy and sell your energy supplies on a competitive basis.
Energy Management
We continually monitor your energy transactions from purchase to delivery including review of invoices for accuracy and payment.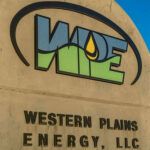 We have been using Fidelis Energy (services) for the last 7 years to support our management energy activities, and we have been very pleased with the service that we receive. Greg is very knowledgeable in the gas and electrical space, and his attention to detail and customized service is greatly appreciated.
Derek Peine
General Manager - Western Plains Energy, LLC
Fidelis Energy has done a very good job of marketing Pratt Energy's Natural Gas needs the last 4 years. Greg is very knowledgeable and responsive to all market conditions as well as the plant's needs. I highly recommend working with Fidelis Energy for your Natural Gas needs.
Dave Mog
Plant Manager - Pratt Energy LLC
Fidelis Energy has been instrumental in helping us develop, execute and manage a comprehensive natural gas management program for many years. Natural gas is our second largest expense behind grain, so it is imperative to the success of our operation to secure pipeline capacity and natural gas supply at a reasonable cost to ensure operational and financial success. Lacking the internal expertise to do this confidently, we turned to Fidelis Energy. They are very responsive to our needs, natural gas competent, and easy to work with. As our needs have changed over the years, Fidelis Energy has made adjustments and did what was necessary for us to be successful. I look forward to many more years working with Fidelis Energy and would highly recommend the same to others.
Michael J. Chisam
President & CEO - Kansas Ethanol, LLC; KE Feeds, LLC; Kansas Protein Foods, LLC